Some Meal Centers may still have Books Available
2016 Entertainment Books for $30 and Chinook Books for $22 or $15 for the mobile app!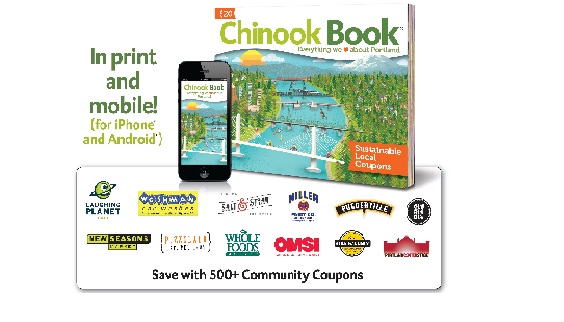 The sale of these books helps us raise substantial money for our local Meals on Wheels program. By purchasing your book from us, nearly 50% of all proceeds will benefit the Clackamas County Meals on Wheels Program.
Help support this worthy cause and save on food, entertainment and services all year. Many of the offers are 2 for 1 but they now offer 50% off on your bill for those dining alone.
Everyone knows about the entertainment books but the Chinook books are local businesses that also give back to the community! They are both available in mobile versions at a reduced cost.
Here are a few businesses where you will save big!
McCormick and Schmick's, The London Grill, Busch Gardens, Carl's Jr, McDonald's, Taco Bell, Burger King, Round Table Pizza, TCBY, Baskin-Robbins, FTD.com, Best Buy, PetSmart, Regal Cinemas, Ski Bowl, Oregon Ballet, American Airlines, Enterprise, Hertz, National Hotels and much more!
Purchase your book now or for more information call 503-929-8753 or Contact Us.